This Lucky site was originally published in 1995.
Lucky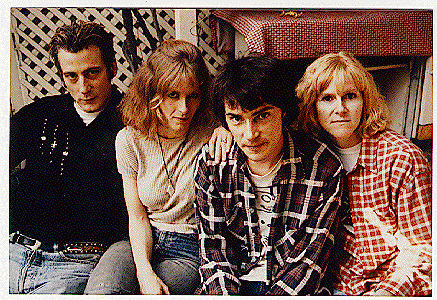 Mike Lawrence: bass, vocals and harmonica

Kristi Callan: lead vocals and guitar

David Nolte: lead guitar and keyboards

Kelly Callan: drums and vocals
---
Get a Lucky T-Shirt.
Find out what the fourth estate has to say about Lucky.
When and where they played.
Check out the variety of bands and musical projects Lucky members have been involved in.